More than Lights
The HDR Canvas is a compositor for HDR and LDR content, supporting a range of image formats, mappings and blend modes.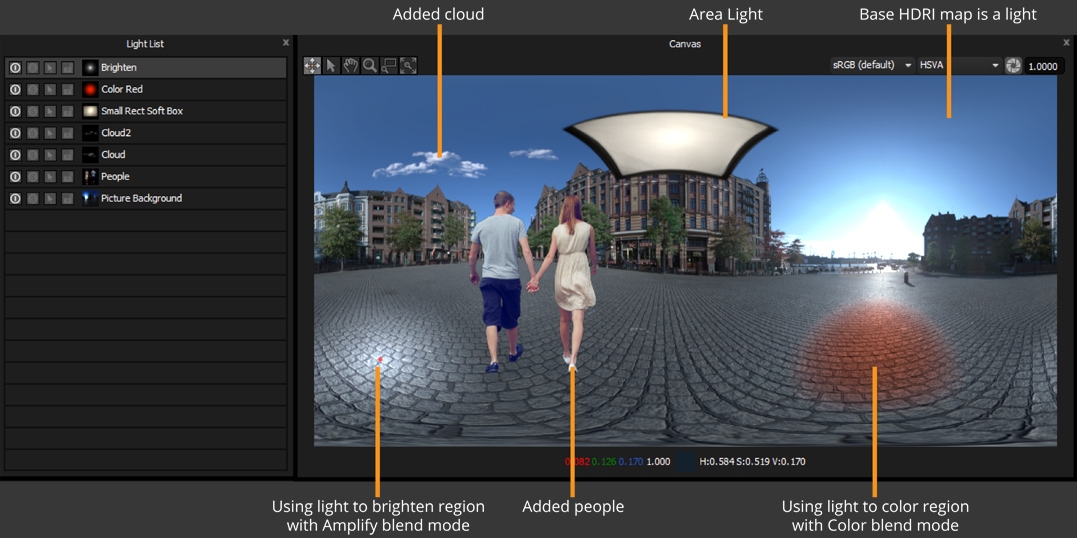 Lights are not limited to representing light sources. A light can be a loaded HDRI map background or an additional cloud added to the sky.
The procedural light sources are very useful when combined with blend modes. Allowing precise local adjustments of color and brightness on the HDRI map – shaping the lighting effect.