EMAIL NEWS: Software updates, customer stories, sales promotions & more
Welcome to our Blog. Here you can find news on events, product updates, customer stories and much more.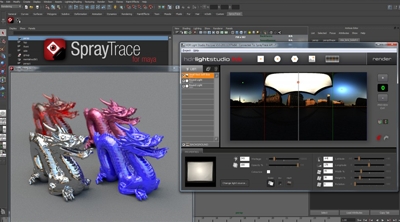 20th February 2012
We are proud to announce the launch of HDR Light Studio live for SprayTrace. Find out how to get started.
14th May 2011
The introduction of HDRI backgrounds and the LiveLight preview allows for the enhancement of existing HDRI environment.